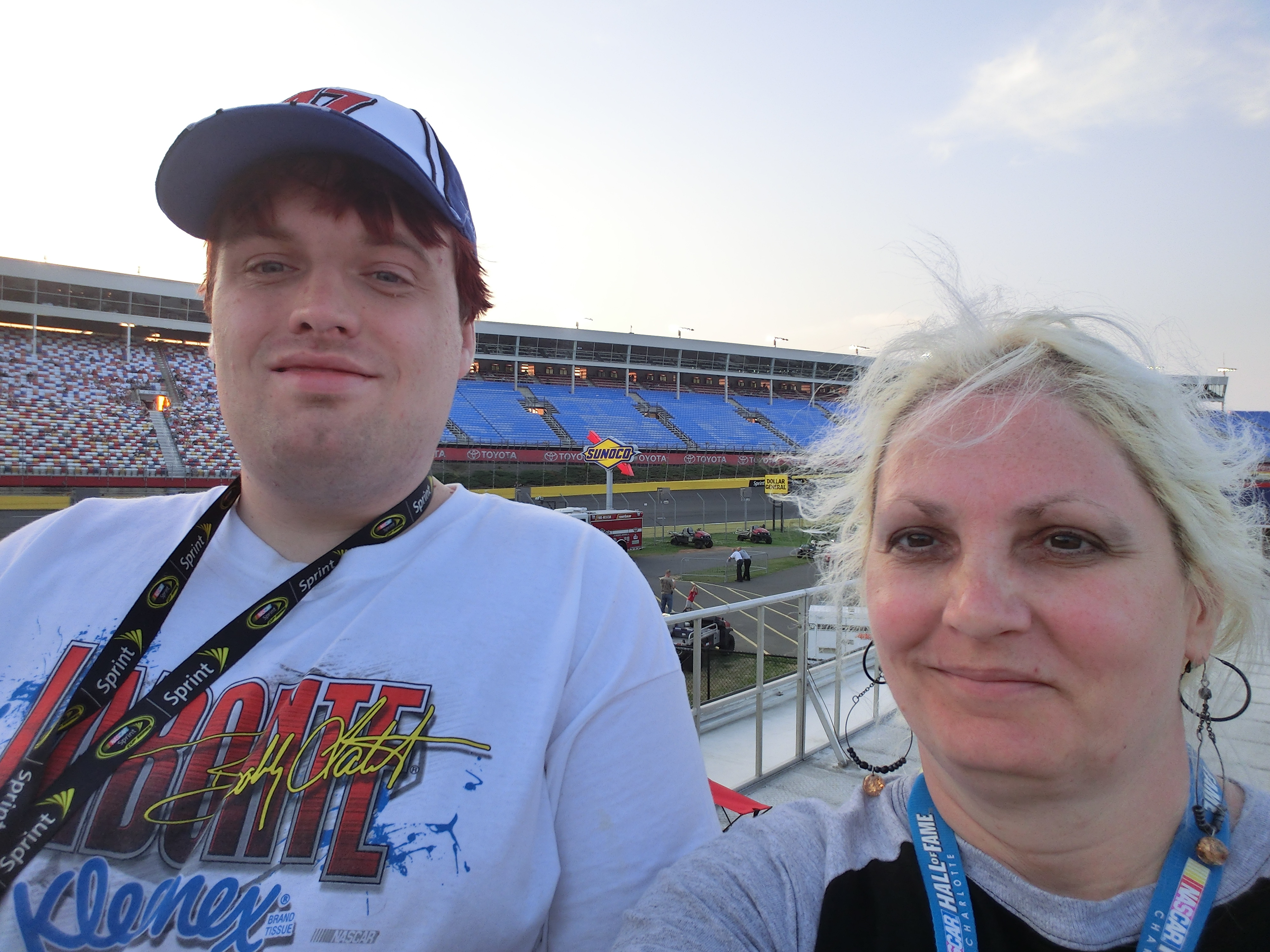 Our Endeavor
Cheryl 'CAW' and Joshua 'JAW' Walker were swept into the world of NASCAR over a decade ago.  In return for the excitement, the acceptance, and the positive changes in quality-of-life the mother-and-son team experienced, they decided to give a little back through this  blog.  Sprinkled in with NASCAR-related information (in the form of articles, interviews, and commercial breakdowns of every Cup race), you can learn a little about things they have experienced and have a passion for, including awareness of Tourette Syndrome and related disorders.
Meet 'CAW' and 'JAW'
Here is a little information about the mother-son team bringing you this website.
Cheryl 'CAW' Walker
Co-Founder
Just a small-town girl who finds the big world of NASCAR truly awesome.  She also loves her Pittsburgh sports teams  and watching tennis.
Joshua 'JAW' Walker
Co-Founder
Joshua loves NASCAR, as well as other forms of racing.  Will always think Bobby Labonte is the greatest, no matter what he does.